03/09/2023 de 10:30 a 14:30Fundación Ramón Areces. Calle de Vitruvio, 5, 28006 Madrid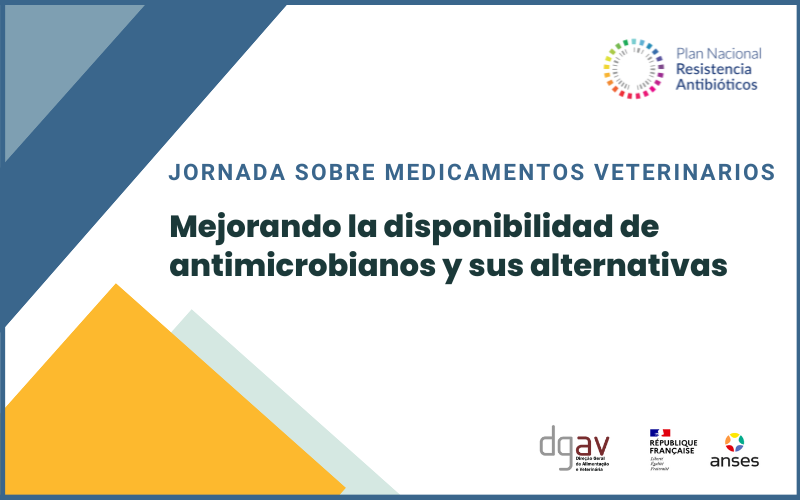 A Working Group to promote the availability of veterinary medicinal products containing antimicrobials and alternatives to their use is currently working, as part of National Action Plan on Antimicrobial Resistance (PRAN) in Spain, with the aim of mitigating the existing therapeutic gaps and lack of alternatives present in veterinary medicine, particularly in those species considered as minor.
This situation poses a serious threat to the animal and public health, since it could drive the emergence and dissemination of antimicrobial resistance (AMR) genes. The risk of development of AMR is caused by two major pathways: the lack of alternatives to prevent the use of antimicrobials, such as vaccines, and the small number of veterinary medicinal products with antimicrobials available, which avoids the use of the best alternative and prevents the rotation of active substances, increasing the risk of selection of resistant organisms.
To exchange experiences and alleviate this situation, PRAN is collaborating with the French Agency for Veterinary Medicinal Products (ANMV) and the Portuguese National Authority for Animal Health, the Directorate General of Food and Veterinary (DGAV). This collaboration will carry out a comprehensive review of the reasons for those gaps to identify a joint approach to address them.
The initiative will be presented in the Workshop on Veterinary Medicines: improving the availability of AMs and their alternatives. The event will also highlighted the tools already available in the Regulation to facilitate the marketing authorisation of new veterinary medicinal products or introduce variations in the authorisation of those already registered for other indications and/or species. A prioritisation of antimicrobials and alternatives by species and sectors will be also available.
Date: 9th March 2023 at 10:30 CET 
Venue: Fundación Ramón Areces, 5, Vitruvio Street, 28006 Madrid. 
The event will have a hybrid format. In-person and virtual attendance will be available.
Save the date in your agenda! We will share the link to register in the event website very soon